1. Learn new words:
Today we are going to learn English for work with the TV show "Superstore".
Hoy vamos a aprender inglés para el trabajo con la serie de televisión "Superstore".
Read the word and use the play ▶ button to hear the pronunciation.
Lea las palabras en las tarjetas y haga click en el botón de "play" abajo para escuchar la pronunciación.
Traducción al español aquí

Adjunto / Asociado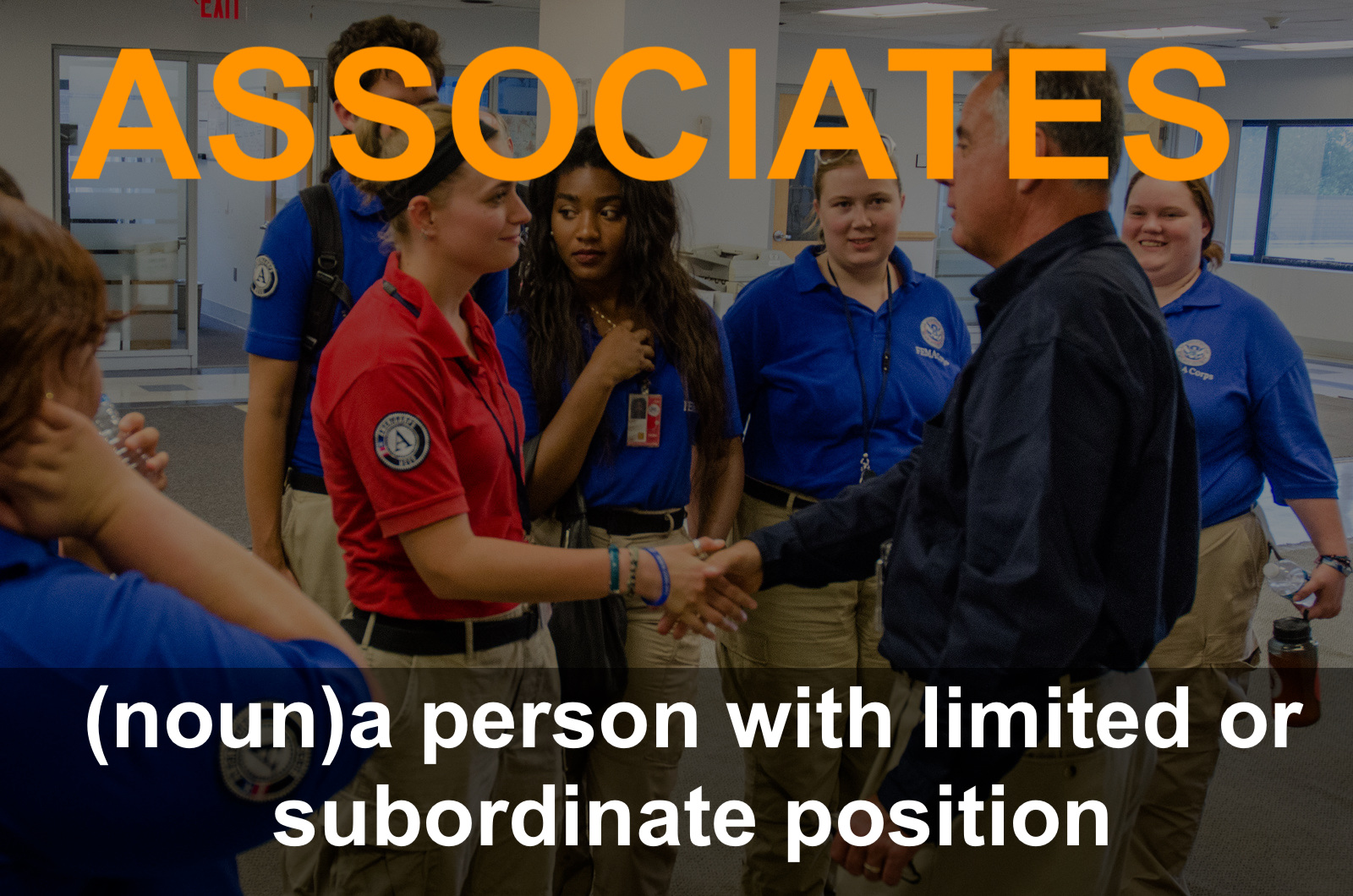 Traducción al español aquí

Administración