SAN JOSE – The new Dualidad art exhibit is on display at the San Jose City College Art Gallery  through November 1st. It is a solo artistic show by Tulio Flores, an artist from Mexico, an immigrant, and a self-starter.
We had a chance to talk to Tulio Flores and asked him about his path. Tulio Flores has been living in the USA for over 25 years and became a citizen four years ago. He arrived in California without documents from the Mexican Pacific coast when he was only 19. Today, Tulio is a renowned artist and a tech professional working in Silicon Valley, exhibiting his art work regularly, and traveling to data centers around the world. However, his career and his life, as reflected in his art, were never a straight line.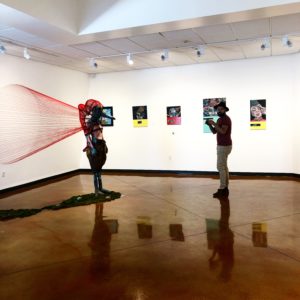 When Tulio arrived to the USA he didn't speak English. He signed up for local ESL classes and it took him three and a half years to feel comfortable with the language. Most of the words Tulio learned not at school, but on the job. He says that he saw a major improvement in his English during the months he worked in sales, since he needed to talk to the customers and make sure they understood him. 
His first job was in a car wash. "I came here on Saturday and on Monday I was working in a car wash," recalls Tulio. He soon transitioned into a body shop and then applied to work in a mechanic shop. He worked at that shop for four years making parts for NASA airplanes among other projects. Tulio started at the very bottom without an engineering degree. He first got the job of cleaning parts of the machines, then transitioned into shipping and receiving. He taught himself how to operate a CNC machine and started working with mechanical parts. He had to change jobs often. Every time a company would find that he had no paperwork they would kick him out.
I remember I always had to look for a new job and start again at the bottom. I changed my career all the time.
During one of these changes, Tulio applied for a license to be a pest control inspector. This was one of the best paying jobs he had for a few years that allowed him to transition into sales positions. Then the economy went down. "It was hard to make money and I had to change jobs again. I worked for the city in the school district as a general constructor. A few years later my contract got terminated and I moved to security systems." Tulio applied himself over and over again to learn new skills. Security systems specialists were in demand and soon he was working for Google, Apple, and Amazon as a contractor. His job included traveling the world and installing security systems for the companies. 
"When I came here I was very frustrated," remembers Tulio. "My mom was an artist and I didn't know I was an artist too." His frustration came from the cultural and societal differences, in Mexico everything tasted and looked different.
I was sad and I wanted to do something.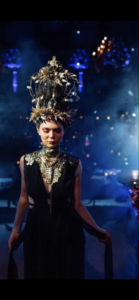 Tulio started practicing art on the side. The same way as in his career, he learned everything on his own. He learned to sculpt, to throw, to understand the differences between different artistic movements. He kept learning and creating art until one day a gallery accepted his show. It was a non-profit gallery that helped artists showcase their work. Tulio became a board member of that gallery and dedicated all his free time to it. At the same time he started creating more art himself, he was doing it every day after work to explore his ideas.
I wasn't afraid of anything. I didn't have artistic or technical experience, so it was about my experience.
Occasionally Tulio sells some of his pieces, recently one of his pieces was purchased for $6,000. Still he views his art as a hobby. Even though the art scene in the Bay Area is good Tulio doesn't want to do it for a living. "Like in any other industry it is about who you know. Everything is hard, looking for referrals is hard." Tulio says that you have to knock on every door, be very active on social media, network, and at the end it will all come down to who you know. Art is not just about doing art, it involves a lot of social interaction and work.
His current show Dualidad is about the opposites. In every sad thing there is something bright. Tulio uses bright colors when talking about sad subjects.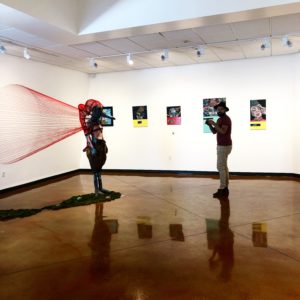 Dualiadad means that something might be good but it feels bad. It is sad and happy at the same time. Sad news, bright colors.