Imagine losing your home and needing to relocate to another country. Now imagine having one of your children being taken away from you during this devastating experience. That's exactly what happened to Katty Paul and her twelve year old daughter, Kaytora Paul, who was reportedly separated from her godmother by U.S. Customs and Border Protection (CBP) officials and still remains in a shelter despite her mother's attempts to regain custody.

Katty Paul and her family were among the 70,000 people left homeless in the Bahamas after Hurricane Dorian hit. The roof of their house collapsed and then they spent nearly a week sleeping in their car. Katty's 12 year-old daughter, Kaytora, was rescued with her godmother. Katty told the Miami Herald, "but there wasn't enough space. At that point you have to make a decision. I sent my 12-year-old with her godmother, while I stayed with our two youngest and my husband stayed with our adult son."

Kaytora and her godmother flew to West Palm Beach Sunday night, but were transferred to Miami International Airport because the godmother was not the biological parent to Kaytora. Kaytora's biological aunt came to pick her up at the airport, but was also denied custody. U.S. Customs officials have since sent Kaytora to His House Children's Home in Miami Gardens, a facility used by the U.S. government to house unaccompanied migrant children. Katty Paul arrived in Miami on Tuesday and is in the process of trying to get custody of her daughter, but only has limited time in the country, since the Trump administration will deny Bahamian evacuees temporary protected status, as reported by CNN and NBC News.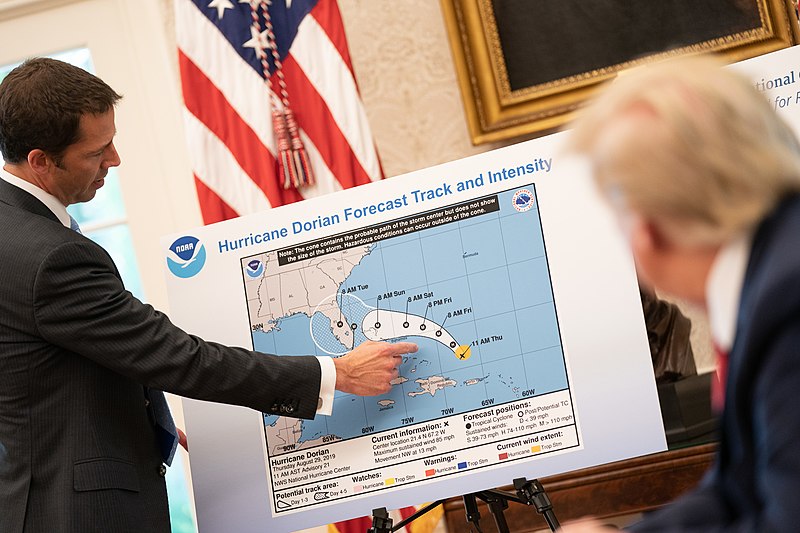 Kaytora's separation from her family is yet another case of child-separation at the border which worries many pediatricians, child-welfare experts and other advocates for children. The American Academy of Pediatrics has expressed concern about the conditions in which immigrant children are detained and about the support services (and lack of support services) available to them.

Since the Trump administration unveiled a regulation in August to detain migrant families indefinitely, outrage and support have come from the public. Here are some ways you can help children who are immigrants and being detained:

Give to Bond Funds: The first step in helping reunite children with their parents and caregivers is to contribute to bail funds for detained adults. You can contribute to the local Immigration Bond Funds listed here, who are part of the National Bail Funds Network.

Donate to Advocacy & Assistance Efforts: Once parents are released, they will need help advocating for the release their children to them. This can take weeks or months. Consider making a donation to one of these local, immigrant-led organizations that work hard to serve vulnerable populations in the U.S.: Annunciation House, Al Otro Lado, La Raza Centro Legal, Make The Road, Refugee Transitions & Grassroots Leadership. Team Brownsville assists asylum-seekers at bus stations, immediately following their release, providing them with essentials to help them on their journey. Angry Tias & Abuelas of Rio Grande Valley also do direct work at points of entry and at bus stations.

Donate to Legal Efforts: Lawyers are a critical component of the support infrastructure. Below is a list of community-based,non-profit legal centers that serve immigrant communities and are also in need of your financial support:
New York – Terra Firma, Central American Legal Assistance, Central American Refugee Center on Long Island, and the Cornell Farmworker Program in upstate New York
Arizona – Florence Immigrant and Refugee Rights project
California – UC Davis Immigration law clinic, Public Counsel and Immigrant Defenders Law Center
Texas – Texas Civil Rights Project and RAICES
Volunteer Directly: Figure out how and where your volunteer skills can best be put to use. Here is a great starting point for a set of opportunities to work directly with and on behalf of families at the border and locally, as well as remotely.