MEDELLIN – The seventh Gabo Festival gathered the best of Latin Americn journalism this week, October 2 – 4, in Medellin, Colombia. The festival is named after the Colombian writer Gabriel (Gabo) Garcia Marquez, who is known best for his novels, such as One Hundred Years of Solitude and Love in the Time of Cholera. The festival describes him as a "man of multiple dimensions", which helps to explain the diverse range of topics at the Festival, including music, film, ethics in journalism, and satire.

Each year, Festival Gabo selects finalists from a pool of active journalists with recent publications. The "Gabo Award" winners receive a diploma and 33 million Colombian pesos (apprx 9,500 USD) across four award categories; text, image, coverage, and innovation. Last year's winners in the 'image' category were Leonardo Vaca Maria and Florence Alcaraz from Argentina. They covered the third anniversary of the 'Ni una Menos, the movement that tackles the still prevalent issue of femicide in Argentina and across Latin America.
This year's finalists include a team of Mexican journalists who created Mujeres en la vitrina, migración en manos de la trata (Women in the cabinet, migration in the hands of trafficking), which publishes research on the trafficking of women in Mexico and Venezuela. Also showcased and nominated were authors Cecilia Olliveira, Joao Brizzi, Rodrigo Bento, and Yuri Eiras from Brazil. The group created multimedia pieces revolving around the Amigos dos Amigos (Friends of Friends) cartel and how this gang created one of the largest organized crime groups in Brazil.
Besides the events related to the award directly, the festival also brings in speakers and panelists from around the world to talk about the state of media and journalism today and innovations for the future.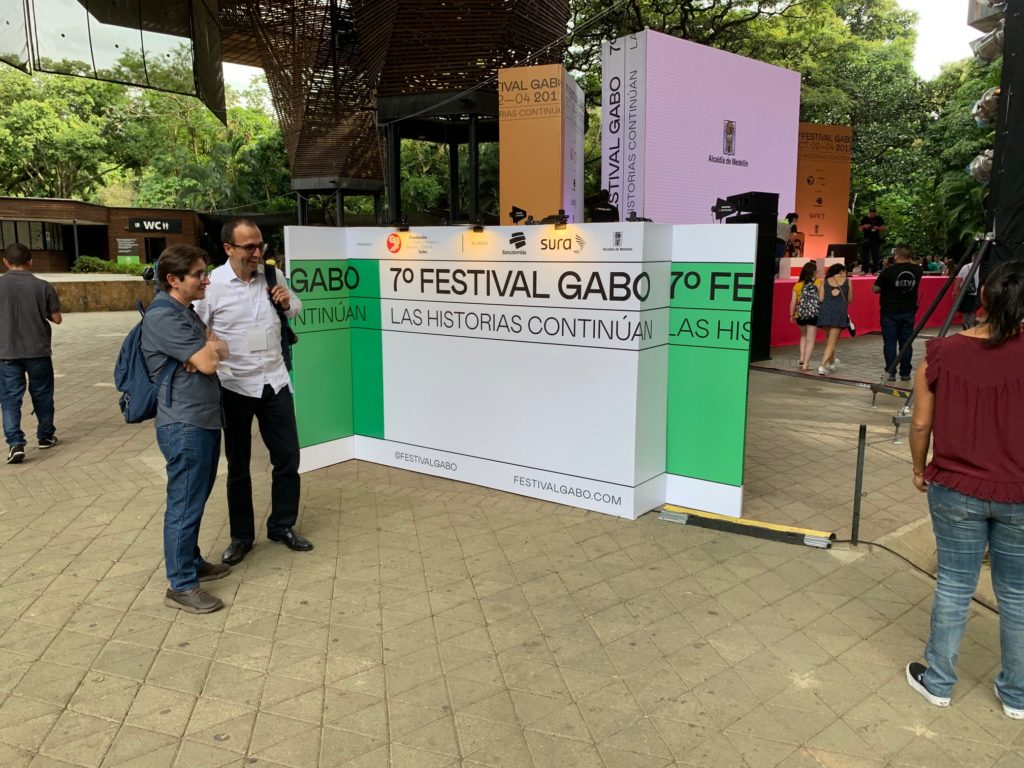 One speaker was Vivian Schiller (United States). Schiller, formerly President and CEO at NPR, Chief Digital Officer at NBC News, General Manager at NYTimes.com, and Global Chair of News at Twitter, is currently the CEO of The Civil Foundation, a not-for-profit that funds innovative journalism projects, creates educational programs for newsrooms, and uses blockchain to guarantee freedom of speech and the press.

I was excited to present at the Gabo Festival in front of the Latin American news community, like in other parts of the world, news organizations here are suffering from declining revenue and increased pressure from those who do not support a free press, said Schiller.
To see a list of all nominees and winners, head to https://premioggm.org/etiqueta/premio-gabo-2019/.
The event is produced in partnership with the Mayor's office of Medellin, and every year, strives to gather a diverse array of authors, thinkers and artists that represent the "multiple dimensions" of Gabriel Garcia Marquez.